E-Learning is quite big around the world, but no so much in Sri Lanka. However local mobile Telcos are leading the way with launching their own educational online platforms. Dialog Axiata, launched their first educational platform eteacher around 2 years back, which they have now revamped and relaunched as Guru.lk.
On first look it is much better than the predecessor with a visually cleaner layout. Courses are listed with price, rating and subscriber numbers. From the available courses it can be seen that Guru.lk is placed primarily as an online tuition provider.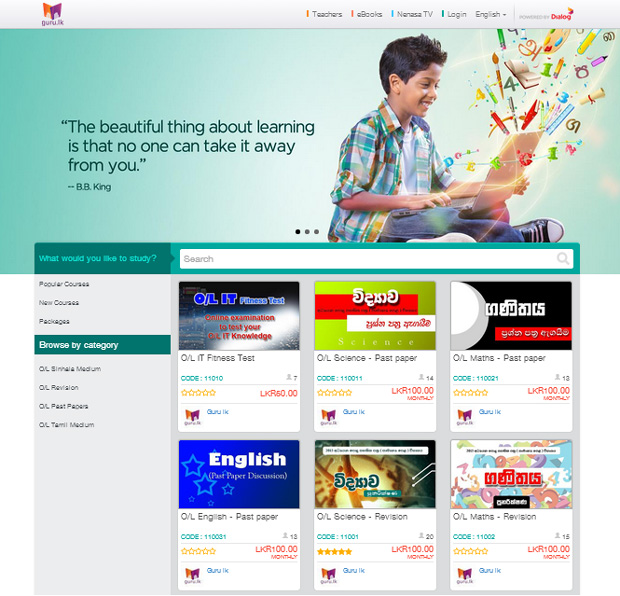 Currently it hosts O/L subject courses, revision and past  paper modules. We expect that the variety of courses would expand in 2014. The course prices range from Rs 100 -175 monthly charge, which is quite reasonable and affordable to students. Users also have the option to pay the course fees in daily or weekly installments.(However once you have enrolled you are committed to pay for the month).
Payment methods include mobile, eZcash and Credit card. Since credit card penetration is low in Sri Lanka, having mobile payment methods is a must for platforms such as this.(mobile payments is the only type of payment you can use if installments are used)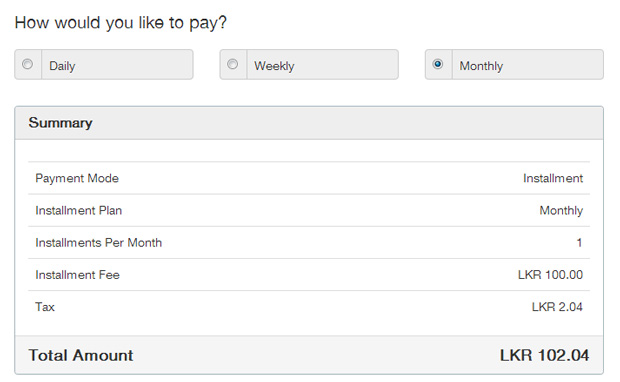 So if you are an O/L student, check guru.lk  out and see. Might be the difference.
For a step by step guide on registration click here.