Following up to their i35 and i45  low cost smartphones, Dialog has recently released their latest offerings the K35 and the K45. The Dialog K35 which is priced at Rs. 9990 sports a 3.5 inch display, a 1GHz processor and runs ICS. With its specs the K35 can be placed as one of the best valued low cost smartphones.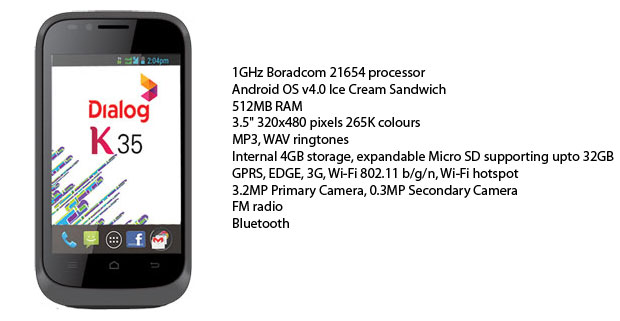 The K45 with its 4.5 inch display is priced much higher at 24,990. The design looks similar to the Galaxy S2, and boasts a 1.2 GHz Dual core processor and 8MP camera. At this price though, users may be tempted to go for a Samsung or Sony branded phone with a bit lesser specs.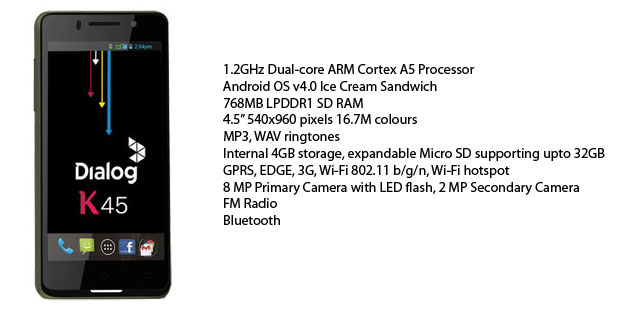 Both phones seem like a good deal considering the price and specs. However we need to get a first hand experience with the phones to give a final verdict. What are your views on the phones?