Team of young undergraduates (Team Firebird) from IIT (Institute of Information Technology) has won a special award in the Imagine Cup 2013 finals held in Russia. i-Chum, a product that helps visually impaired through augmented sensory aids won the "Digital Native Award" sponsored by Samsung.  The team also won $10,000 in prize money.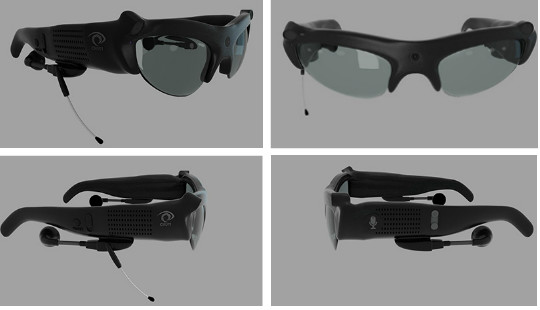 i-Chum allows visually impaired to interact with and experience the "unseen" world through digital sensory input. By the look, it is a pair of glass with built in earphones and microphones. It reminds the "Google glass" in a way. But it's not just a glass with more gadgets in it! When connected to a smart phone or tablet PC running MS Windows 8, user can use this gadget to navigate indoor and outdoor environments with facilities for obstacle avoidance, object identification without touching, generic reading and writing. Using its wide range of sensors and the camera, it communicates with the user and the user can also communicate back with the device using the microphones.
"285 million people are visually impaired worldwide. 39 million are blind and 246 have low vision. About 90% of the worlds visually impaired live in developing countries."
It's a neat gadget that can make a significant leap on how the visually impaired "looks" at the world.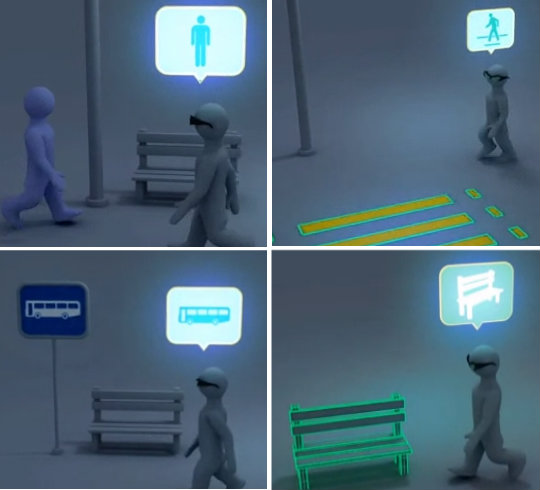 Team Firebird
Team consists of Stefan Udumalagala, Amal Gunatilake, Mohamed Shehan, Kishore Kumar
"With our product "I-Chum" the visually impaired will no longer be impaired, they could be just as independent and normal as their next door neighbor who has perfect vision."
Some useful information about this years competition is summarized in the following infographic.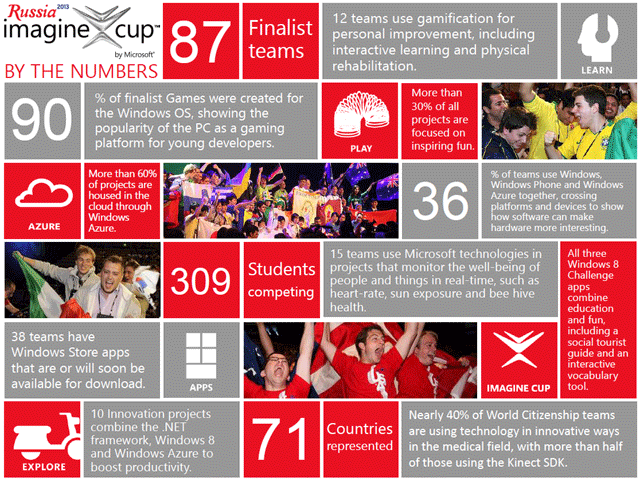 Image credits: http://blogs.technet.com