Nawala, Sri Lanka (February 10, 2014) – enTrust & Title (Private) Limited, a leading provider of E-Signature & Document Forensics for information security – a patented technology, today announced they are opening a new "Center of Excellence" facility in Nawala, Sri Lanka for its product Research & Development.
"Back in 1996, I launched my first company here, in Sri Lanka. The quality of education, intelligence, ethics of IT professionals and their desire to keep learning new technologies are the very qualities every Silicon Valley start-up looks for. Hence, the decision was easy to set up our R&D facility here due to our positive experience with the people." said Aziz Valliani, Chairman of enTrust & Title (Private) Limited, in his address to the gathering at the opening ceremony.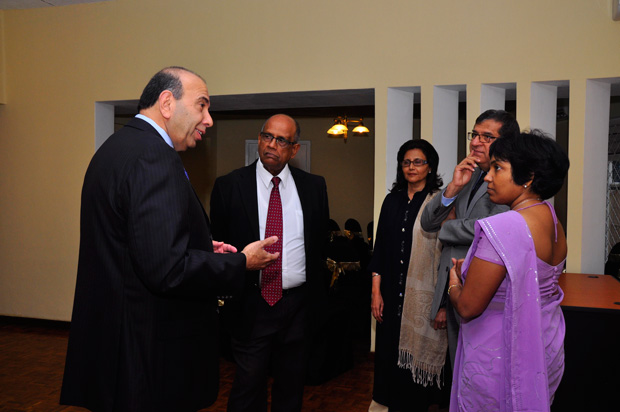 The Company is in process of assembling a team of most talented software developers and application engineers for its Center of Excellence. The team will be led by Roshan Amadoru, a Sri Lankan citizen.
Anuradha Tennakoon, Director/Country Manager for Motorola Solutions commended Aziz Valliani by saying, "It is people like him who have the vision and foresight to explore and take risks to create opportunities worldwide." Dhushy Thillaivasan , General Manager of Ambiq Technology Private Limited agreed by saying that he recalls that "Aziz and his team developed the concept of the document forensics technology using his previous employer  in 2009."
About enTRUST & Title
enTrust & Title Group of companies develop and market state of the art E-Signature and Document Forensics technologies for private and public enterprises and for consumers through its Cloud service. Document Forensics (4n6) is the patented technology which can flag a document if it has been tampered with, revised or its validity has expired. It also enables the owner of document to make the contents of the E-Signed document private, semi-private or open for public to view. Established in 2008, the American founders of the company are also pioneers of the first E-Signature technology which was introduced in 1992.