When talking about Global e-shopping from Sri Lanka, sites like ebay has had a healthy increase in the number of transactions. This is mainly to obtain products unavailable locally, or in order to obtain products at a fraction of the local price. However shopping on global e-shops has its uncertain aspects as well.
Will you receive the goods? How many weeks will it take? Will there be an extra tax?
Sweat no more, as Kapruka, one of Sri Lanka's leading e-commerce website has come up with the service Kapruka Global Shop which increases the customer experience on Global e-shopping.
How it works
In a nutshell, when you order e-bay, amazon, bestbuy products through Kapruka Global Shop, Kapruka will handle the delivery + any tax payments required. The goods will be delivered to the office in Sri Lanka where customers can pick them up.
Lets look at the step by step process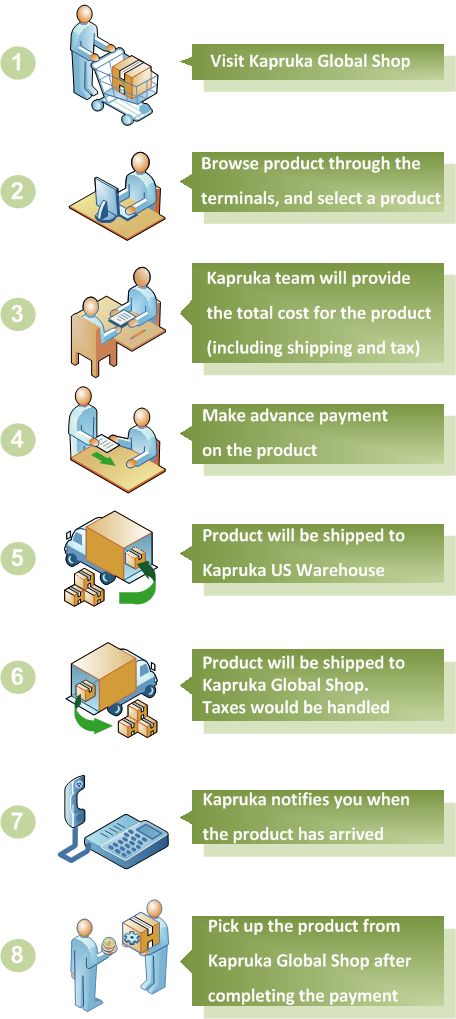 Why use Kapruka Global Shop?
1) Guaranteed Delivery – Kapruka will facilitate and track the shipment, so you don't have to worry that it will get lost along the way
2) Lower shipping cost and time – Since the product will to a US based address and then coming to Sri Lanka through the routine Kapruka delivery, there will be less shipping time and cost
3) Buy Global daily deals – Ebay deals and Amazon deals are available for US delivery only. Therefore these products cannot be purchased direct from Sri Lanka. However through Kapruka these could be purchased(Yes!!), and generally these deals come with free delivery. This opens up Sri Lankans to great deals especially on ebay.
4) Know the final cost before purchase – You wont be surprised anymore by a large tax. Through Kapruka Global Shop you are aware of the final price before purchase
Kapruka Global Shop Experience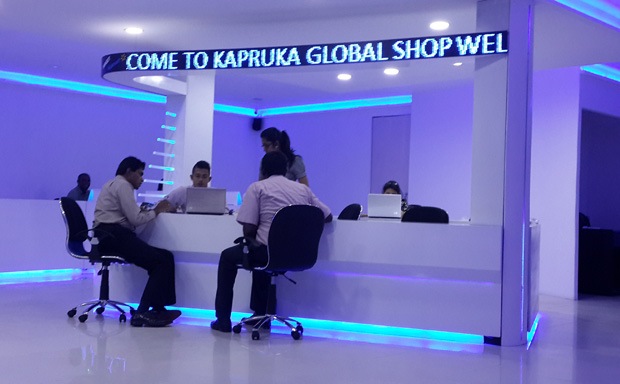 So we made our way to the Global Shop and ordered some products. The workstations and internet speeds was good. The service provided by the agents was excellent. We received SMS updates when the order was placed, shipped and delivered, and got the final product afterwards from their store.
Currently you can check the final price of an item here by sending the product URL. We would like to see the ability to pay through our credit card and order the product from home in the future. (Rather than visiting the e-shop to order). Also if the cost structure breakdown, (tax, shipping, service charge) and estimated time of delivery is shown in the bill, it would be clearer to the customer.
Also you should note that you can't buy products in the auction through Global Shop, as the products need to be purchased through the Kapruka account.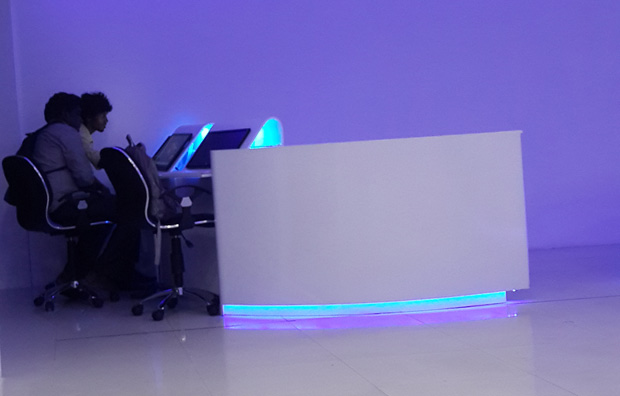 Kapruka Global Shop Location and  Contact Information
The Kapruka Global Shop is located in Wellawatta, just past Ranjanas 7 Stories building when heading towards Bambalapitiya on Galle Road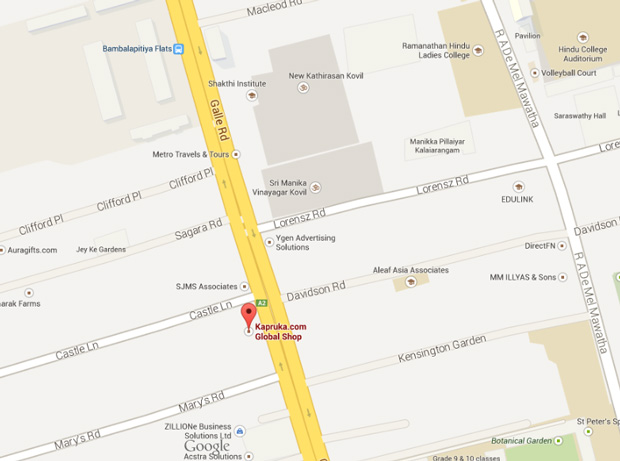 You can also contact them through the Kapruka call center at 071-555-1111 and press option #2 for Sales information
So if you had concerns on shipping and cost when buying items from ebay or amazon, worry no more and head down to Kapruka Global Shop where your online shopping experience will be great.
Visit their website for more information on Kapruka Global Shop.