What if Facebook gives you a social interaction with VR experience?
Facebook VP Socializing is a new experience which is still under research, however, will be a revolution whenever it becomes a reality. This concept of VR socializing is going to be launched by Facebook in near future
As we all know, Facebook is a social media network which keeps updating its functionalities to satisfy their users. Nowadays Facebook has become so popular where almost each and everyone has a Facebook profile, and approximately 75% of the population has being addicted to Facebook. Hence, Facebook has taken a major role in our lives. What Facebook does is to provide a platform for its users, to share their thoughts, photos, videos, send messages to their friends have group chats, make groups share things within a community those who have common interests and keep in touch with the people around them. Facebook has become the best market place to advertise, promote things, publish events, and invite people to those events.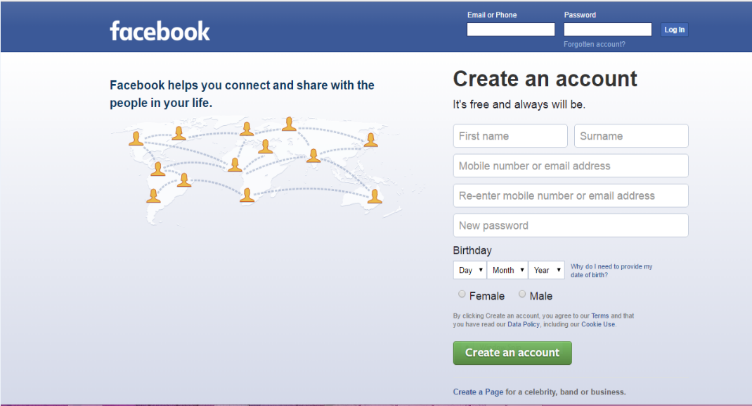 Virtual reality is a 3D, computer simulated environment which gives you the feeling of a realistic environment. The concept behind VR is to change the viewport of the user according to his/her her physical movements. Then the person gets the sensation that he is in the same environment which is projected. This is a combination of hardware, software, and sense. Headsets, Omni-directional treadmills, gloves have been developed to simulate this virtual reality experience. So the person who is using this virtual reality equipment can see around this artificial environment created using a 3-D image or a video. These wearable computers I have mentioned will be the gatekeepers who take the users to this artificial environment.
Socializing is mainly interacting with people. There is a lot of ways to communicate with people. You all know that face to face communication is the best way to interact with people. Though there are lots of ways. Such as emails, phone calls, messaging, chatting, video calls. The Internet has become the major platform because that is easier. Sometimes it makes people bored. Don't you? What if there is a chance to socialize with people using this VR experience? Yes, Facebook is trying to give us an incredible experience without being bored. With this virtual reality technology, Facebook will give us the chance to roam in a virtual environment to meet people instead of this screen in near future.
Just imagine, In 2018 I'm in my office wearing VR headset. I'll log into my Facebook profile by its voice recognition. Then my news feed pops up. It'll be a wider space and filled with images, videos. Once I look at an image it will take me through like I'm there. There is a video, I'll look at it. It'll start playing, all the things in the video are happening around me. Smell, voices, sceneries, everything is around me. I'm playing games sitting in front of my friends who live far away from me; having a chat with my family members though we are not together, watching a movie with friends though we are at our own places. That will be amazing.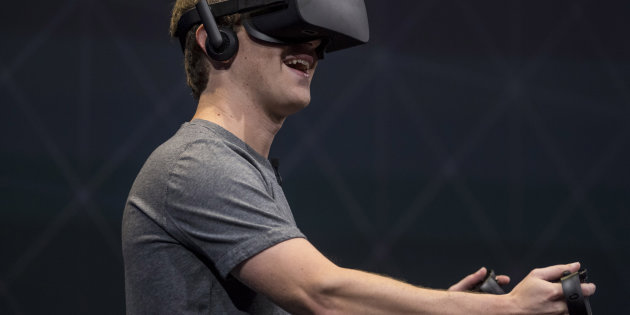 Surprisingly Facebook CEO, Mark Zuckerberg is in a hurry to give this experience via Facebook. After he purchased "Oculus" he has announced that he is going to explore the social interaction with VR experience. As I said before they are focusing on giving the ability to the users to share their memories in a 3600 video. Facebook has unveiled the development team, those who are going to bringing up this giant project to a reality while building "Oculus" devices and the available technologies up to now. Also, they have demonstrated avatars which can be the own identity of a person in VR. Thai is aimed to provide a sense of real presence in the virtual world. Recently at F8 conference Facebook CTO, Mike Schroepher has demonstrated socializing with virtual reality using "Oculus" headset, a pair of "Oculus" Touch controllers. Additionally, more than 200 games, apps, have been developed to the platform in the "Oculus" stores. In order to allow people to surf the web in VR, the company has announced a browser too.
If you are ready to witness the modest ultimate method of connecting with people, it's not very far. Most of the people are bored of chatting and having video calls. But this experience will be totally different where they will be able to feel the aesthetic value of modern technology. Gradually, people invent many things which make our lives easier and more enjoyable. This is another initiative where it will bring a huge changeover to the society where people will be able to take a step into the future. Sit back, relax and wait for the most amazing experience that you guys won't resist. Mark your calendar, since it's going to be a journey that you will never get bored.