The first ever UX Colombo meetup was held last Thursday(22nd August) at 99x Technology premises, with the aim of creating awareness and educating the Sri Lankan tech community on User Experience Designing. The meetup was attended by over 100 tech enthusiasts from the industry.
User experience is how a person feels when interfacing with a system
The speakers for the meetup
Shiran Sanjeewa – Art Director @ Netstarter
Pramith Rupasinghe – COO @ Solomo IT
Hasanga Abeyaratne – UX Lead @ 99x Technology
Kalana Wijesekara – Senior Software Engineer @ 99x Technology
The event was well organized, started right on time, included interesting presentations and freebie stickers :). UX Colombo will be organizing more meetups in the future, in addition to UX courses in order to increase the UX expertise in Sri Lanka. Below are some of the key points gathered from the meetup.
Why?, When?, Where?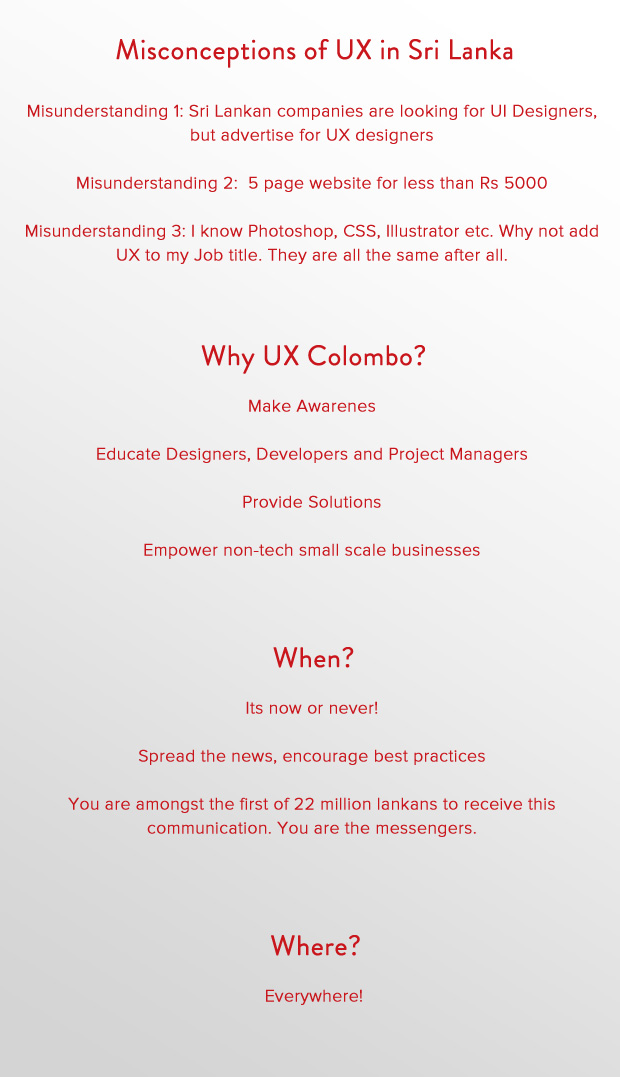 Key components which creates the UX in Software Products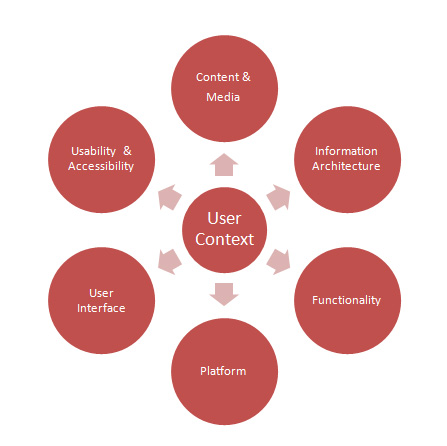 User Centered Design Process
The Paradigm Shift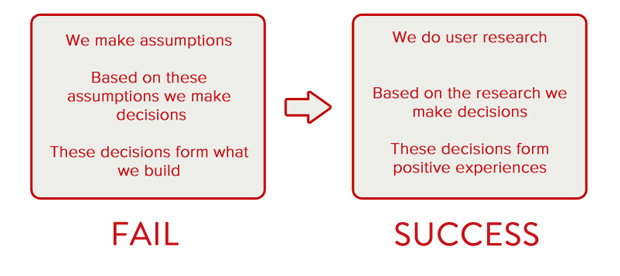 User Persona
This is a way of documenting your target users. By filling each of the four quadrants below, you get a better idea on the end user, and sometimes you might find out that the target user does not exist.