Back in the days I used to own a Sony Ericsson K700i, since those days I hate the big bezels and thick front glasses. I always tell my friends that I love to have slim bezels and big screens but they always laughed at me. However thanks to Android finally we started to see new innovations and the new screen technologies from vendors. When the Samsung Galaxy S4 came out it had slimmer bezels than the Galaxy S3, when the LG G3 came out it had a Slimmer bezels than the G2, but here is something interesting, few days back Sharp has launched an Android phone which is almost zero bezels. Yes it's called the Sharp Aquos Crystal and Sharp Aquos Crystal X.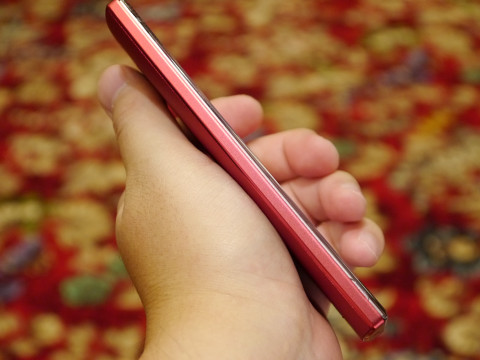 The Sharp Crystal smartphone has a 5inch 720P display, it measures 131mm X 67mm X 10mm and 140g in weight, inside it is powered by Snapdragon 400 clocked at 1.2GHz, 2040mAh battery, internal storage 8GB (SD slot included and it supports upto 128GB) and 1.5GB of RAM. Out of the box it runs Android 4.4.2 Kitkat and it has Harman Kardon audio. According to the Softbank press release this amazing phone will be available for US consumers through Sprint on 29th august.
The Aquos Crystal X the flagship version currently is only available for Japanese consumers. It has a 5.5inch 1080p display, it measures 139mm X 73mm X 11mm. Under the hood it has a Snapdragon 801 SoC, 2GB RAM, 32GB internal storage and 2610mAh battery.
Image credits phonearena.com news.livedoor.com