A survey done by GlobalWebIndex, shows us the top most used apps for Q2 2013. As per survey data, Google Maps tops the list as the most used app in the world with 54% usage. Goes to show that finding directions and places are the users top requirement.
The rest of the top 10 apps are a mix of social media and chat applications. Facebook, the number 1 social media comes in second with 44% usage and Youtube comes 3rd with 35% usage.
i guess most of the below app usages would apply to Sri Lankan users. However we believe WeChat and Google+ would not be in the top 10 of the local list.
So do you agree with the list? What are your most used apps?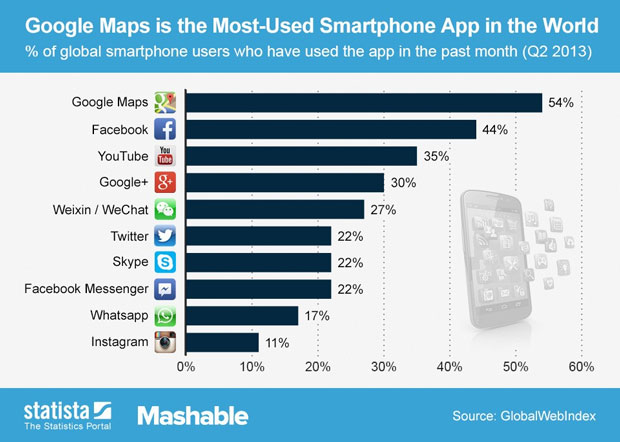 Image Credits : Statista, mashable.com, theguardian.com