Flappy Bird was removed from the App Store this February. No one thought it would flap to the top position of app stores. However it became the most downloaded app in Apple's App Store and Android Play store for some time.
Flappy Bird was developed by a Vietnamese developer called Dong Nguyen and it was available in Apple app store since May 2013. But it was unnoticed for months. Then some players started to tweet about its absurd difficult and the game went viral.
The game got global attention in February 2014. Flappy bird became an overnight sensation and reached the top position of App Store and Google Play. Once Nguyen claimed that the game was generating $50, 000 a day from ads.In the end the developer pulled the game out of the app stores saying that it had become too addictive.
Then he promised to re-launch the game with some changes according to the tweets below.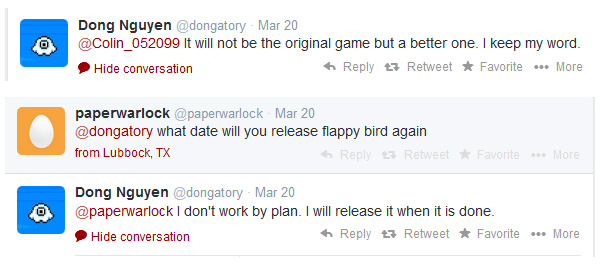 Finally last week, Don released the next game called Swing Copters. However The dynamics are similar to flappy bird but instead of moving in the horizontal direction, you have to move in the vertical direction. And also it is much harder which is confirmed by the low rating and feedback.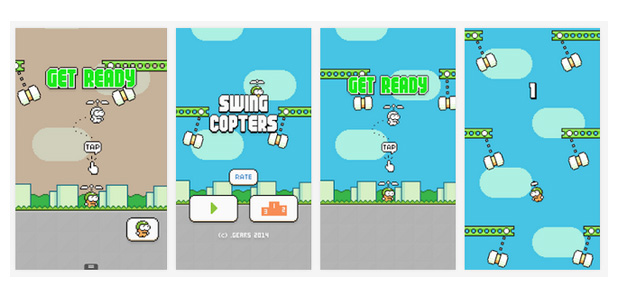 Check out the new app and let us know what you think on the app.