If we compare a smartphone that was released five years ago and a smartphone that was released two months ago, you will notice the differences from a glance. High-quality cameras, pixel rich displays, slim design and the list goes on. Among all these advances there is one feature that has hardly improved from five years ago to today, and that is the battery. If you take an average smartphone, it takes almost two hours for it to charge fully. (Except devices that support Dash Charging and Fast Charging Technologies)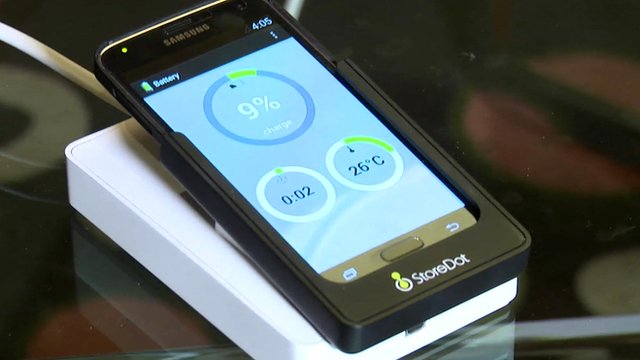 With the introduction of Dash Charge from OnePlus and Fast Charge of Qualcomm, the time taken to charge smartphones has decreased considerably, but from next year it could be even shorter.
A startup from Israel has originated a fast charging battery tech called StoreDot that can be used to charge batteries within 5 minutes. This was first showcased at CES (The International Consumer Electronics Show) 2015. According to the CEO Doron Myersdorf, StoreDot tech is now ready to go mainstream and it can enter production in early 2018.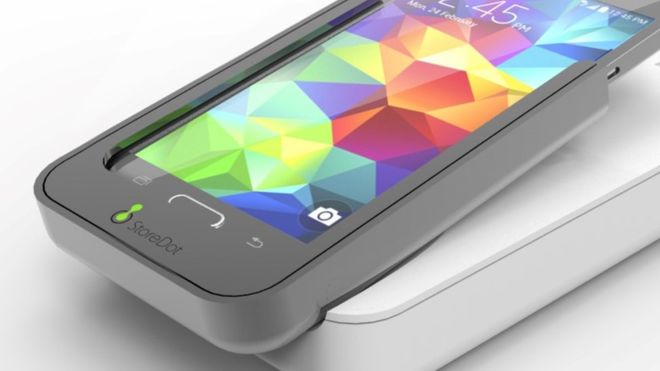 This means leading smartphone makers might start to adopt StoreDot tech into their smartphones, which means by next year we will be using smartphones that can go from 0% to 100% battery juice in little as 5 minutes. It will be interesting to see what OnePlus and Qualcomm will do next since StoreDot tech will leave their mechanisms obsolete.
This is great news for everyone because waiting for your phone to charge for hours seems like a scene from a 90's movie. The battery was the only aspect of smartphones that showed very little progress in the last 5 years, and now StoreDot is here to change exactly that.
There have also been talks that StoreDot is hoping to use their tech for electric cars. StoreDot believes their tech can make charging a car about as time-consuming as filling up a conventional petrol-powered vehicle. If StoreDot succeeds in what they believe in, it will be a huge boost to the electric car market.