How many of you cannot get through a day without a little bit of sweetness?
I presume ALL of you needs at least a tiny percentage of sugar flowing through your blood to get through a day of hard work, maybe at your job, maybe with your studies. Irrespective of age and gender, we all love sweets. Sweetness adds some perfection to the day, no doubt. But what is dangerous about it is, we do not know when we will be diagnosed with diabetes with the amount of glucose we consume.
Around four years back, young children and youth did not have the fear of being diagnosed with diabetes. But, as of now, diabetes has the tendency to affect everyone beyond the barriers of age. Yes, it DOES sound frightening.
Are you a victim of Diabetes? Have you ever monitored how much sugar you consume per day? If not,
It's time NOW!
How do we identify whether we are a victim of Diabetes? Rumors reveal that Apple is in the process of releasing a device, which could be connected be connected to the Apple Watch. Now you may think… What's unique about this particular device? Aren't there any devices already released to the market to check the level of blood sugar? Yes, there are. But, what you are missing out here is that Apple is not planning on releasing a mainstream blood sugar checker. It will be a non-invasive device which monitors your blood sugar constantly. Therefore, this device helps prevention before detection.
Prevention is better than cure!
Tim Cook has been test-driving this device around the Apple campus and has stated that he was able to understand how his blood sugar varied according to the food he consumed. With rapid feedback as such, he has also stated that he could make modifications to his food consumption patterns and keep his blood sugar more constant.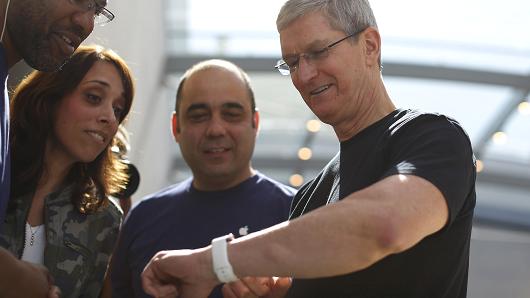 "It's mentally anguishing to stick yourself many times a day to check your blood sugar," he said. "There is lots of hope out there that if someone has constant knowledge of what they're eating, they can instantly know what causes the response… and that they can adjust well before they become diabetic."
Be patient for a while. This device will be out in the market in no time. And there is no doubt that this glucose-tracker will be a MUST-HAVE device rather than a nice-to-have device in future, for everyone.