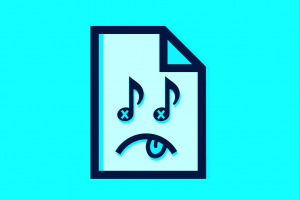 MP3, the audio format that revolutionized the entertainment industry since the 90's, is sadly no more. The developers of the MP3 format announced last week that they have officially terminated its licensing program which would mean the death of the MP3 format is now inevitable.
MP3 was very popular(still is) among the consumers in the last couple of decades and has been used in a variety of audio gadgets such as the iPod. The consumers embraced MP3 for its lightweight file size which made it very easy to be downloaded off the Internet, but now more sophisticated audio formats have come into play such as the AAC (Advanced Audio Coding) which was also partly formed by the MP3 creators.
Fraunhofer Institute, the creators of the MP3 format, stated that the rise of AAC as the primary reason for the discontinuation of the MP3.AAC was always viewed as the successor for MP3 as AAC is simply more efficient and offers more functionality and can deliver higher-quality audio at lower bitrates than MP3.
The statement from Fraunhofer Institute said:
"mp3 is alive and kicking and has children and grandkids now. The mp3 licensing royalties played a notable role in Fraunhofer IIS' ability to drive research and the development of new audio technologies, which went on to become de facto standards in the areas of streaming, digital radio, TV, and mobile communications. The codecs of the AAC family, for example, are included in billions of devices today and provide excellent sound quality at low bit rates. Also, the next generation of audio technologies is ready to conquer the world: MPEG-H for an interactive and immersive sound experience and EVS for crystal clear mobile telephony are being introduced in more and more countries."