LMD's Most Respected ranking of the Sri Lanka's top businesses for the year 2014 is just out. Millennium IT is rated as the most respected company in the Technology sector in Sri Lanka this year.
Millennium IT is a technology innovation driven company that powers more than 30 global and national financial institutions around the globe. MillenniumIT's systems are used by exchange businesses around the world including London Stock Exchange, Borsa Italiana, Oslo Børs, Turquoise, ICAP, the London Metal Exchange, Johannesburg Stock Exchange and a series of emerging market exchanges. Millennium IT has provided technology for London Stock Exchange group and powers one third of the entire European equities market and is one of the fastest trading systems in the world. Founded in 1996, MillenniumIT was acquired by the international diversified exchange business London Stock Exchange Group in October 2009.
This is the 10th issue of the special edition that measures peer perceptions of corporate admiration. LMD has given a give a face-lift to the ranking system this year by adopting the Olympic Ranking System. This year, they are being awarded gold, silver and bronze medals!
Millennium IT has awarded 3 GOLD, 1 SILVER and 3 BRONZE and is ranked at 34th the list across all industries. Virtusa is ranked at 39th with 2 GOLD, 2 SILVER and 5 BRONZE. DMS Software technologies has secured 61st place with 1 GOLD and 1 BRONZE medal. WSO2, MicroImage has ranked 73rd and 92nd respectively. Last year, Virtusa cooperation was the only Sri Lankan software business that got its name in the list appearing in the second fifty of companies.
Most Respected ranking is conceptualized by LMD, and conducted by Nielsen. Rankings are based on survey results on opinions expressed by respondents going in to details of why the companies were perceived as being the 'most respected.'
We, the TechWire editorial team congratulate Millennium IT and other companies for their achievement. We anticipate information technology companies to show their true colors in the years to come, with far greater contribution to Sri Lanka's economy in getting its way as "most respected".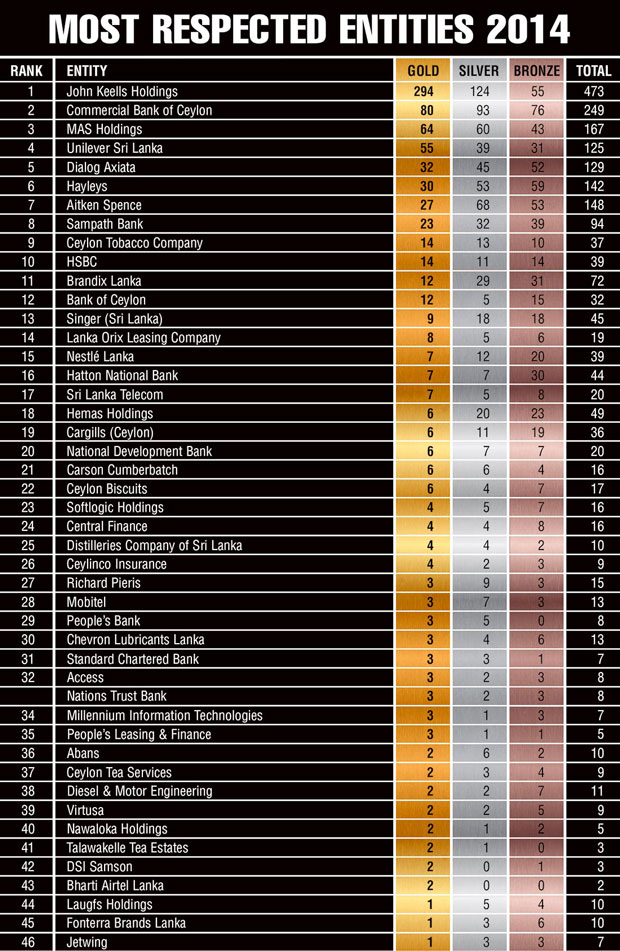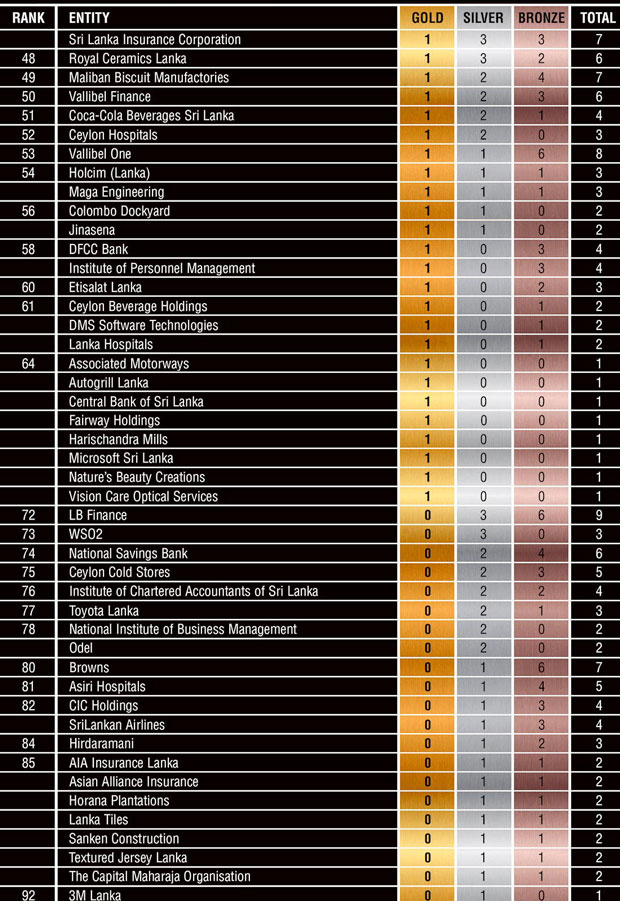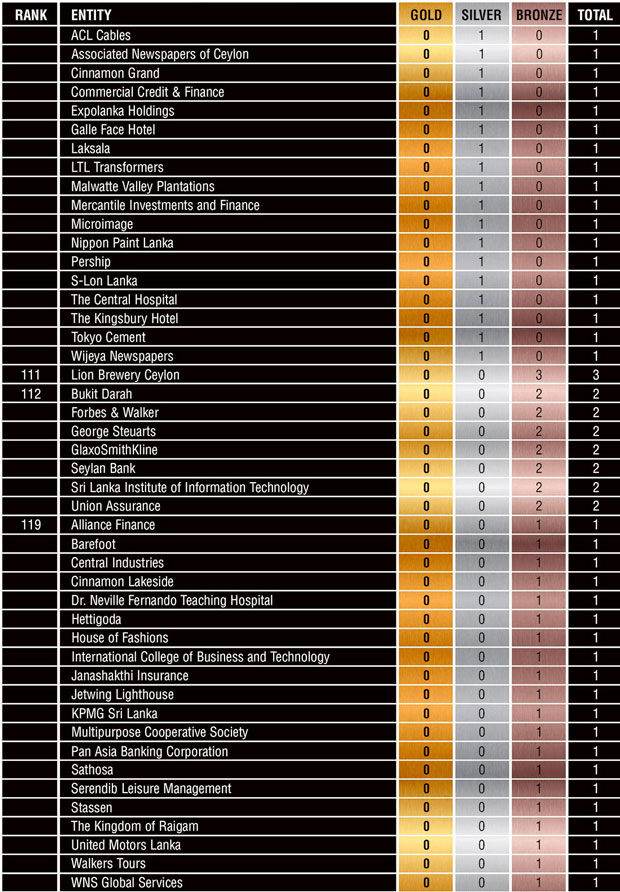 (source: lmd.lk)