Skype was a trend before a few years ago. People tend to use Skype to keep in touch with their relatives and friends. But Skype is been in a strange place for the past few years. Since the first release of Skype in 2003 Skype came a long way slowly transforming into different versions and different updates of functionalities. After the acquisition of Skype by Microsoft has been slowly transitioning from a peer-to-peer service to the cloud.
Now Microsoft is redesigning Skype again with much better features and looks, and Microsoft is ready to update Skype to go beyond Snapchat. In addition to that, Facebook Messenger, WeChat,  WhatsApp, and Snapchat able to use more influence. Each provides video calls and another set of features.
Amritansh Raghav, Microsoft's Corporate Vice President for Skype, announced the biggest update in the Skype history since 2006. That explains a lot about Skype's glacial update pace than the extent of today's change, but still, it contains the Skype we have been known since long ago.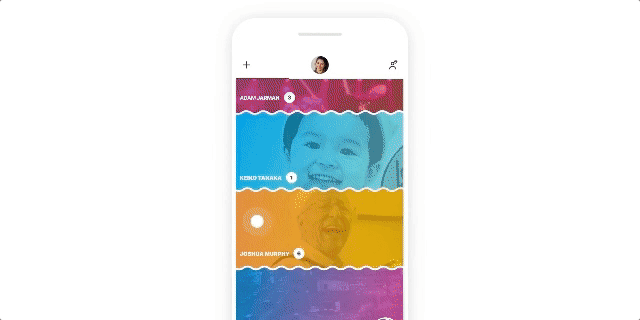 This redesign of Skype like copying Snap chat and this is not the Skype we have known a long time. But according to Amritansh Raghav,  this latest updates describes the feedback of Skype users' for a long time. In addition to that, he stated that he kept hearing users say that they used Skype for scheduled calls, but other apps for quick chats and sharing. They just wanted to change that way.
Described as "the next generation of Skype," the new design focuses on messaging. Skype is well known and used widely for video and audio calls, but all other messaging services including Telegram Messenger, iMessage, Imo, WhatsApp, Messenger, Snapchat have taken the lead for today's conversations. This new Skype messaging interface now includes find, chat, and capture tabs as main three sections.
This new tab named Highlights is something similar to Instagram, WhatsApp, Messenger stories. But unlike stories, Highlights last a full week, not 24 hours.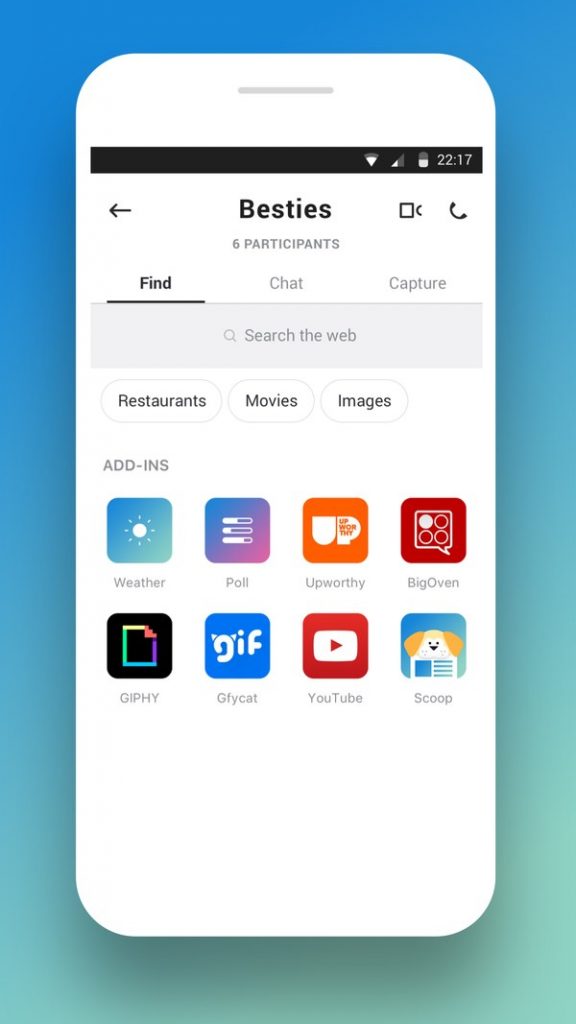 Conversations now feature 'Find' tab and that lets you search and share content from the web, or within new add-ins apps. More than that watch YouTube videos and other features offered by add-ins and add content into a message.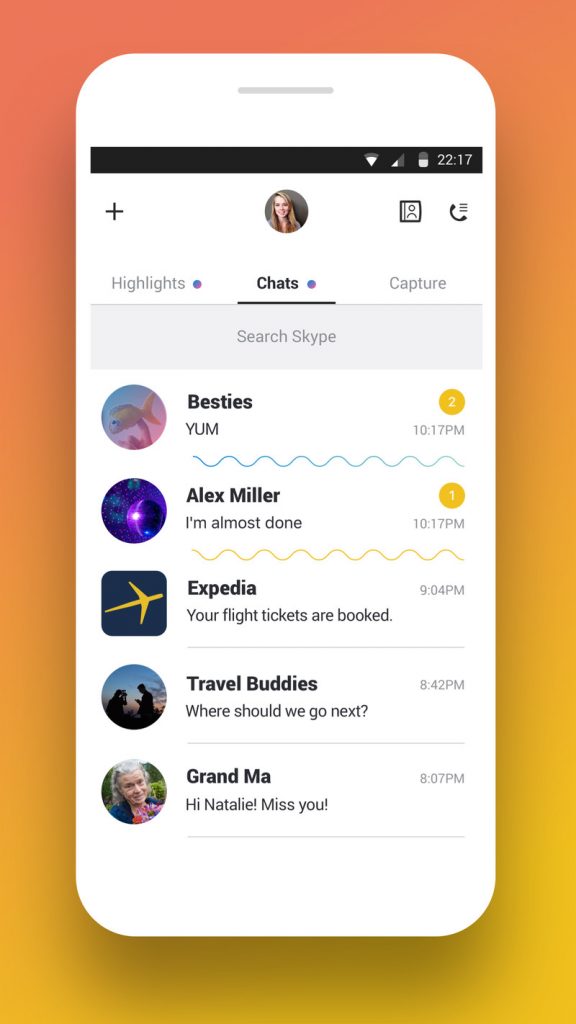 Chat is the basic and main conversation view as we all expect with options for emoji or picture additions, but there is the newest section called Capture.
New Skype supports for group chats and video calling withing those group chats and allows to send emoji and photos in those calls.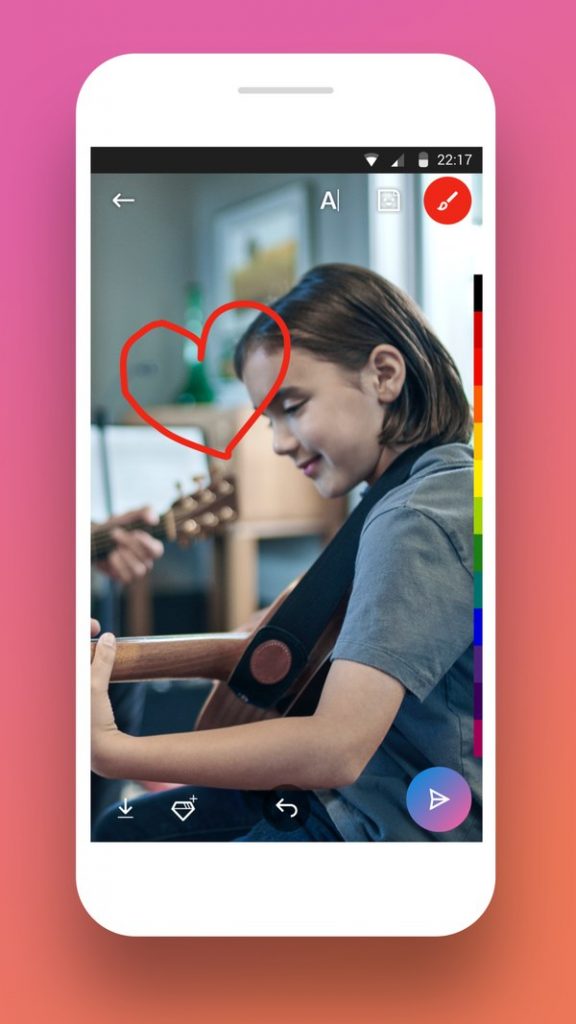 Even calling interface is redesigned for this new version. It allows you can drag and drop people around in conversations, and share your thoughts with emojis during calls.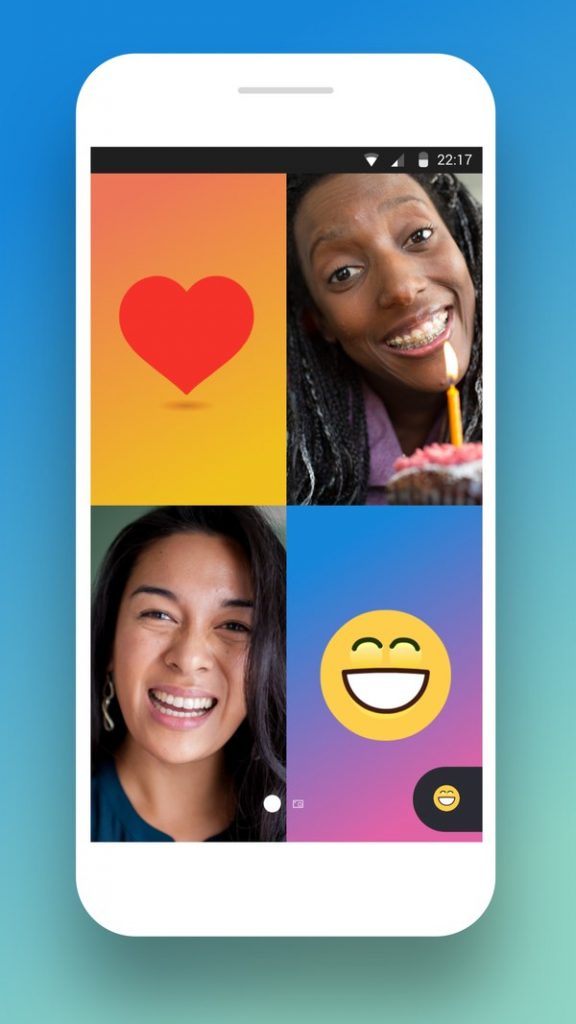 Raghav says Snapchat is not the one that Skype is trying to become. Instead, New Skype turns you to focus more on your network with your the closest set of people who you want to keep in touch with and share thoughts in the day to day life.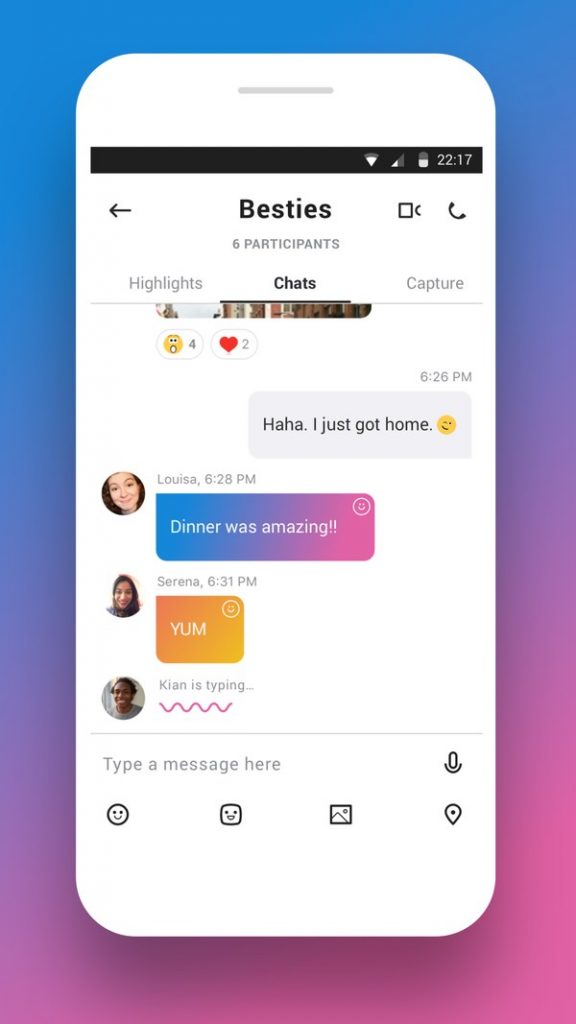 From today on Android, followed by iOS will receive this latest update and  Microsoft is only rolling out the new Skype design to mobile at first. Android devices with previous Skype version will start seeing the new Skype app with new cool design since today, followed by iOS, Windows, and Apple.
No matter what, Skype still keep its place in the world. There are a lot of users in everywhere in the world. It also works reliably on all platforms.