Recently, Apple introduced a major update to their mobile operating system to bring better user experience. This is the biggest software release ever for iPhone and iPad with so many powerful features. iOS 11 brings a better way to access your iPad with Apple pencil.  And It will provide unrivaled augmented reality experience to their users.
iOS  11 is accoutred with core machine learning capabilities and augmented reality features  which can be used for internal processes. So developers can create more   intelligent apps which can learn and predict. This major update includes many features such as Apple Pay, a new voice for Siri and  Camera with new professional capabilities.
iOS 11 with AR Experiences
iOS 11 introduce a new platform with their ARKit for developers to create apps with  high-quality AR experience. Developers can use the built-in camera, motion sensors in iOS devices and powerful processors for their implementation.
Siri – The most popular personal assistant
In iOS 11 Siri comes with more useful and more natural way. Now Siri is using by more than 375 million active devices across 36 countries. Apple enhances the capabilities of Siri using the latest advancements in machine learning and artificial intelligence. Its  new male and female voices are more expressive and natural and can translate English words and phrases into  German, Italian, French, Spanish or Mandarin.
High-Efficiency Image File Format with iOS 11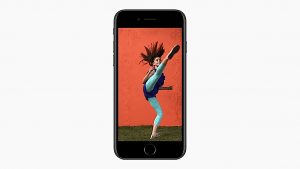 Apple introduces a new file format for iOS 11,  called High Efficiency Image File Format (HEIF). This file format can reduce the file size of every photo taken with iPhone 7 plus and iPhone 7. The user can shoot professional quality photos using  true tone flash and optical image stabilization. Now live photos are more expressive than before. Because Apple introduces new bounce and loop effect that create continuous video loops.
Additional iOS 11 Features
These are several features which introduced with iOS 11.
Apple Music  – Now there are more ways to discover music. Subscribers can create  their  own profile. Then followers can follow them and listen to playlists they've shared.
Apple Maps – Apple Maps contains major airports and shopping centers around the world. So users can get lane guidance to their destinations without missing a turn or exit.
Apple News – Siri is ready to work with Apple News and  it will suggest  personalized top stories.
Also It introduced One-handed keyboard, App Store for iMessage, Control Center, Apple Home and many more features with iOS 11.
iOS 11 for Developers
Apple revealed the power of new iOS 11 at the Worldwide developers conference. At the conference, they introduced  several developing tools to help millions of talented developers around the world.
Developers can create more  intelligent apps which can learn and predict using internal machine learning capabilities. They can use MusicKit to integrate Apple Music features into their apps. SiriKit gives the ability to integrate Siri into their apps with expanded services. HomeKit is  more accessible and it provides an easier way  to authenticate devices using software.
In 1984, Apple revolutionized the technology with the introduction of the Macintosh. Today, Apple leads the world in innovation with several devices like  iPhone, Mac, Apple TV and Apple Watch. iOS, watchOS, macOS and tvOS are Apple's four software platforms. They make the best product on earth, and make a better place for everyone.