"Kanchayudha" game had caught our attention since several months. It is claimed as the biggest ever computer game made in Sri Lanka. So, we tried to do an interview with the team. Finally, we could do a quick interview despite their busy schedules.
Give us a little bit info about your company, Arimac Lanka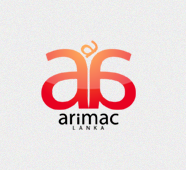 Arimac is an interactive digital media company which is into cutting edge technologies like Virtual Reality, Augmented Reality, Mixed Reality, and Gamification. Our key business pillars are –
Games and Digital Innovation
3D Movies and Visual Effects
Enterprise Web and Mobility
User Interface and Experience Management
Arimac was founded in the year 2011, and the current offices are situated in Kottawa (Athurugiriya Rd). The company currently employees over 50 employees which consists of highly talented Programmers, Designers, Storytellers, etc.
We cater to key global clients like Emirates, Dialog Axiata, Nestle, Unilever, Coca-Cola, etc.
What is the meaning of the name, "Kanchayudha"? Any story behind it?
Kanchayudha means "the golden weapon". It relates to the fact that it is the perfect or the ultimate weapon.
How was the path to "Kanchayudha" was paved? How did you get the concept coined? Why have you thought of making a game based on history?
The idea was to create a "Sri Lankan" game where the player can immerse in a Sri Lankan atmosphere so basically we decided to go with a story that has a historical background because our history is our identity. Although the story of this game is entirely fictional, it has the essence of Sri Lankan history.
What is the base story of Kanchayudha?
It's a story of a warrior whose name is Bhadra, who is appointed a mission by his king to find "Kanchayudha" or the golden weapon. In his journey to retrieve it, he comes to face his troubling past which molded him into the warrior he is today and realizes that the true ultimate weapon is not Kanchayudha but is beyond that (finding one's inner self with cognition).

What type of a game is this? What is the difference in this game, compared to other games?
This is a Third Person RPG. The game is an open world where the player can roam free around the world and explore. It is a similar game to Tomb Raider. However, we do not benchmark such massive productions.
What are the technologies that you have used?
Programming Language: C++
Game Engine: Unreal Engine 4
Animations: Maya, 3D Max
What are the minimum requirements to run this game on PC
Operating system: Windows 7 SP1, Windows 8/8.1/10 (64bit versions only)
Processor: Intel Core i3-750 @ 2.6 GHz or AMD Phenom II X4 955 @ 3.2 GHz
Memory: 4GB
Video card: NVIDIA GeForce GTX 460 or AMD Radeon HD5850 (1GB VRAM)
Direct X: Version 11
Hard Drive: 12 GB available space
How is your release plan for this game?
The PC version of the game was released in Sri Lanka on the 13th of December and was made available free of Charge. The initial release captured a huge fan base where over 30,000 downloads were made. Also, the Social Media reach was 1.6 Million and Over 100k followers on Facebook.
Kanchayudha will be released in India partnering with Amazon.in as the sales platform. The game will be translated to Hindi and Urdu to fit the Indian customer base.
In addition, Kanchayudha is being translated into English and will be published on Steam.
Have you planned any other games to be developed in the future?
Inspired by the huge success of Kanchayudha, we are in the process of developing more games which will be key hits in the years to come. The first in the funnel is a Mobile game which is based on Chakras and Yoga. The game will be made available both on Play Store and App Store. Also, work has already begun on the development of a PC game named Adventures of Tia, where the planned release will be in 2018.
The Team