Event: Internet Entrepreneurship Forum
Organizers: The Rotaract Club of the University of Sri Jayewardenepura in collaboration with the Department of Entrepreneurship USJP
Date & Venue: 11th June 2013 @ Fayol Hall University of Sri Jayewardenepura
Sponsors: sl2college.org
This forum was organized with the aim for the cultivation of the entrepreneurship among undergraduates of USJP; making some of them budding entrepreneurs of tomorrow. 3 of the most significant characters in the field of internet based business presented their experiences and ideas in an interactive fashion.
Mr. Rohan Jayaweea, Country Consultant, Google Inc.
Mr. Reeza Zarook, CEO, Anything.lk
Mr. Indi Samarajiva, Founder of YAMU and Kottu blog syndicator
7 Problems to overcome and 7 things to think about – by Rohan Jayaweera
Rohan is also an entrepreneur himself, disclosed some of the difficulties that he has faced and mistakes that others can also learn from. Here is a summary of his session.
7 Problems to overcome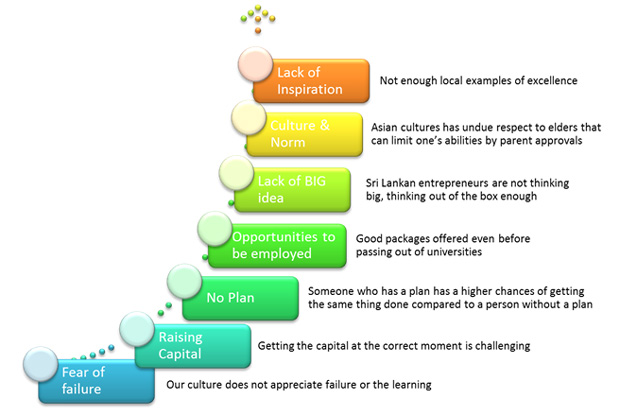 7 Factors to think about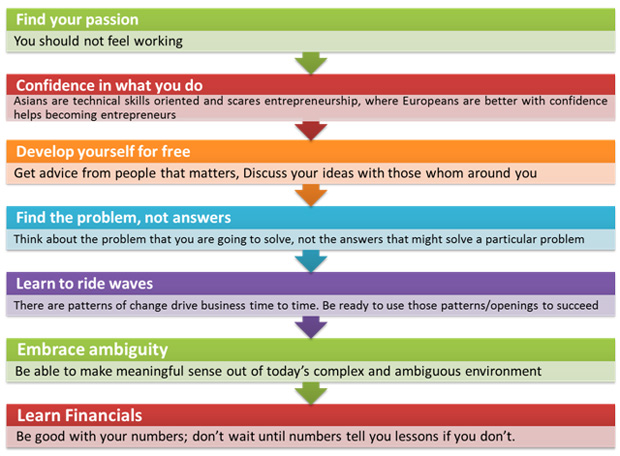 Final Quote: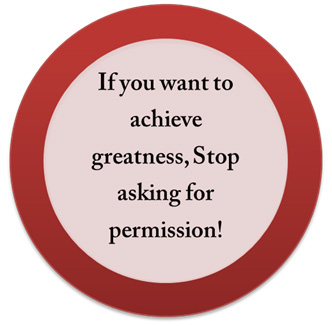 Entrepreneurship as a voyage finding new territories – Indi Samarajeewa
Indi introduced himself as a business owner who does not make much money out of those businesses at the moment. His experience in the field as an entrepreneur was highlighted in this session. Here is a summary of his session.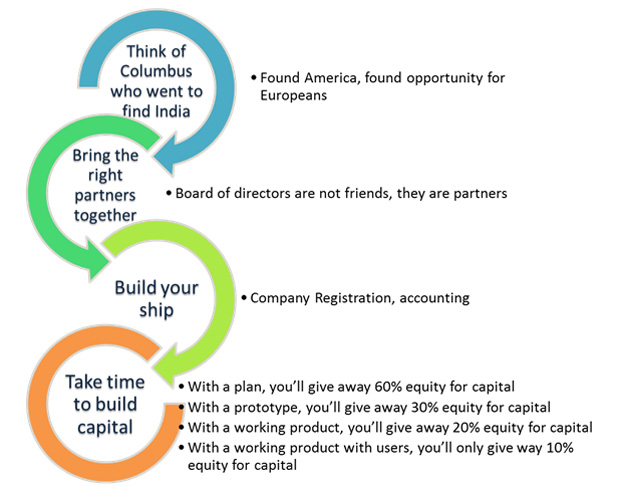 How to Start a Startup ?- Reeza Zarook
Reeza is a Charted Accountant by profession, a man "who knows his numbers" did an inspiring and very interactive session taking everyone's attention throughout the session. Here is a summary of his session.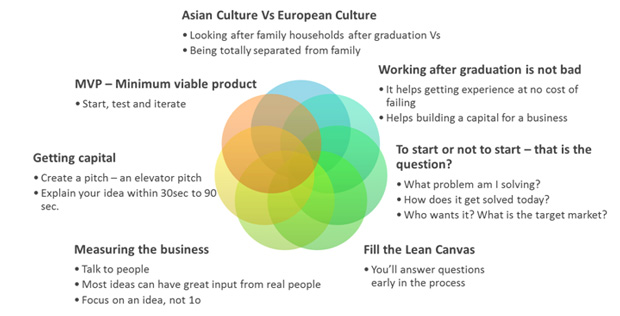 Below are a few captured moments from the event