The California tech giant, Apple is regarded as the phenomenal technological breakthrough of the 21st century. It has become the dream of some people to own an Apple product. And setting high standards for what users expect, Apple has revealed many upgrades and new products annually. These innovations have been mind-blowing in the past and definitely will be promising in the future.
What does Apple have in store for you in 2017?
We are already 5 months into 2017 and there are many new upgrades yet to arrive. The new releases are secrets which have been mysteriously safeguarded by Apple. However, rumors have been spread. Here's a glimpse about all the upcoming fascinations by Apple.
The iPhone 7S and 7S Plus
An upgrade to the iPhone 7 would be released as a part of the S series and will be launched after September. This is less exciting compared to the other releases Apple have in store for the users.
The iPhone 8
As a norm, Apple releases a new version of the iPhone every year. The iPhone 8 is supposed to be released this year. This is the breakthrough of the year because we are into the 10th year since the launch of the first iPhone! Hence, the launch of iPhone 8 is going to be massive and grand.
The iPhone 8 is expected to come with an almost edge-to-edge screen without a physical home button, an upgraded camera with some augmented-reality functionality among other features. But it won't come cheap –  rumors suggest it will be $1,000 or more.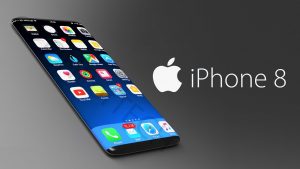 A Siri Smart Speaker
Apple did not reveal a major hardware product besides the iPhone, after Apple Watch. However, here is something new! The Siri smart speaker is in-line to be released by June, as Apple analysts mentioned. This is said to be a smart speaker with Apple's AI Assistant, Siri, built in. Reports have said it could come with a screen, emphasize sound quality, and would use facial recognition. This is to be considered as a premium product and one of the most suitable, in an era where all products are expected to be powered by AI (artificial intelligence).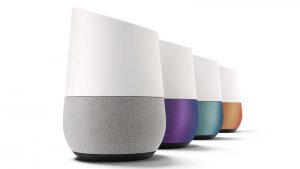 A third-generation Apple Watch
The Apple Watch is the new-ish product by Apple, which had 2 releases beforehand. It is said that a third would be released this year, transforming this product to an annual release cycle, similar to the iPhone. Stay alert for specs of this third generation Apple watch in future.
A 4K Apple TV
Apple is rumored to be working on a refresh of Apple TV. This would come with 4K Ultra HD capabilities. Get ready to relive and enhance your television experience with this brand new innovation by Apple.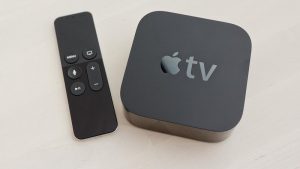 Apart from all that, the Macbook Pro and the Macbook Air would undergo some new innovations and is supposed to be released by the end of this year.
More rumors out there states that Apple's CEO, Tim Cook has been wearing a glucose tracker on him and has even discussed it with his students at the Apple campus. However, there is no potential date for this product to be released as yet.
Stay tuned for exciting updates in future! The future is NOW!