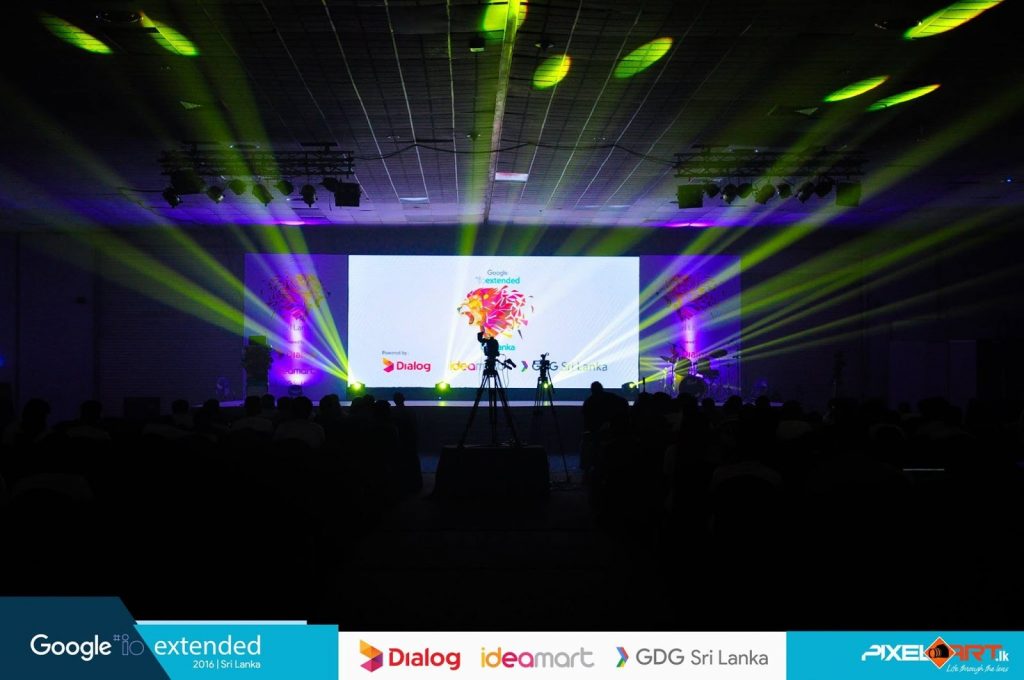 Yes, it's that time of the year. It's the time that everyone has been waiting for. Google I/O Extended Sri Lanka 2017 is just around the corner, and the registrations will start soon. This is about what Google I/O Extended is and why you should not miss it.
Google I/O is the annual conference of Google where they announce their upcoming technologies and products in both software and hardware departments. The conference is held for two days in San Francisco, California, USA and this time it's on May 17th and 18th. Google invite people all around the world to watch their live stream and to host extended events parallel to theirs. Google Developer Group (GDG) chapters will be the ones who take the lead in organizing and hosting the official extended events for their country or region.
GDG Sri Lanka has partnered up with Dialog and Ideamart to host this event in Sri Lanka, yet again another excellent extended event for this year. Last year, we were even mentioned in their keynote speech of the Google CEO Sundar Pichai as the largest I/O extended event outside of US. The official Google I/O Extended Sri Lanka will be happening at the BMICH on 17th and 18th March 2017.
What to expect at the Google I/O Extended?
The main conference will be starting at 6 pm until 6 am next morning. It will be filled with speeches from the biggest tech companies in Sri Lanka, and even from Google to talk about cutting edge technologies and upcoming awesome new products. Entertainment will also be there with some giants in the industry for you to not to get bored and with free food and drinks. The keynote will be streamed live in a big screen with the hope that we'll be featured again (fingers crossed).
So that's the plain old boring I/O stuff right? What more should you expect?
Well as you already know, "Chromium Collision" – the robot fight, will be happening in parallel to the main event, and expect a lot of excitement with that too.
Is that all? Nope, there's more! What if I don't get an invitation? Well, that's a big surprise, and all will be revealed in time. We will make sure that your time spent at the I/O extended will be worthwhile.
Here are some snaps from last year's event. We hope to rock it this time, even more!
Write-up by : Raveen Harith Perera (GDG Sri Lanka)