The 2018 FIFA World Cup will be the 21st FIFA World Cup, an international men's football tournament that is scheduled to take place between 14 June and 15 July 2018 in Russia. This will be the first World Cup held in the area of the former Soviet Union. The finals tournament will involve 32 national teams, including that of the host nation, assuming the current format of the finals is maintained. The final is expected to take place in Moscow at the Luzhniki Stadium.
Here we have a 2018 FIFA promo video once you watch it only you may understand the importance of the wireless technology going to be used to cater a massive scale of subscribers, uploading downloading videos, imaging in social medias, blogs, etc.
Chinese infrastructure vendor Huawei and Russian operator MegaFon have announced a memorandum of understanding (MOU) to deliver trial 5G network services at the Fifa World Cup 2018, to be held in 11 Russian cities.
While Samsung recently claimed it has achieved 5G test speeds in excess of 30 times current 4G standards, Huawei has predicted final 5G speeds will be around 100 times faster than current technologies.
5G technology – features and advantages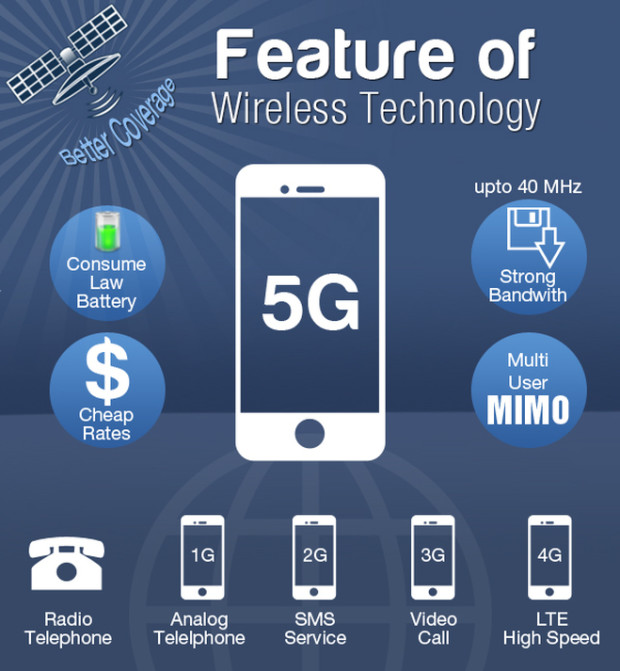 5G technology will include spectral bandwidth more than 40 MHz on frequency channel which is a larger range than all other wireless technology systems.
The artificial intelligence will be included in 5G technology through advance wearable computer  technology.
Massive Distributed with Multiple-input and multiple-output will be provided by 5G which will help cut costs and make it energy-effective.
5G technology may consume low battery power, provide a wide range of coverage, cheap rate of network services and many other advantages.
4G technology provides up to 1 GBPS internet speed and so it may be possible that 5G technology will provide more than 1 GBPS speed.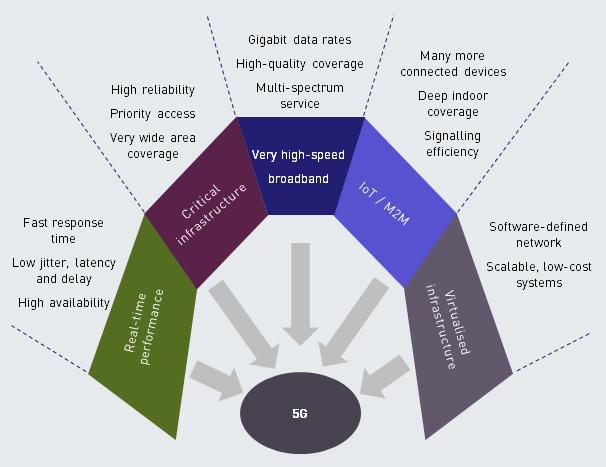 According to the two partners, the trials will be the first in Russia, and the first time an operator in the country will be involved in developing a communications standard. They said this will give MegaFon the opportunity to influence the standard based on the specific technical characteristics of the Russian telecoms market.
Huawei will provide its mobile technologies including SCMA (sparse code multiple access), full duplex and the cloud base-station for the 5G network, as well as conducting 5G terminal testing.
"The communication boundaries between human and machines are bound to be broken by 5G," Ryan Ding, President of Huawei Products and Solutions, said.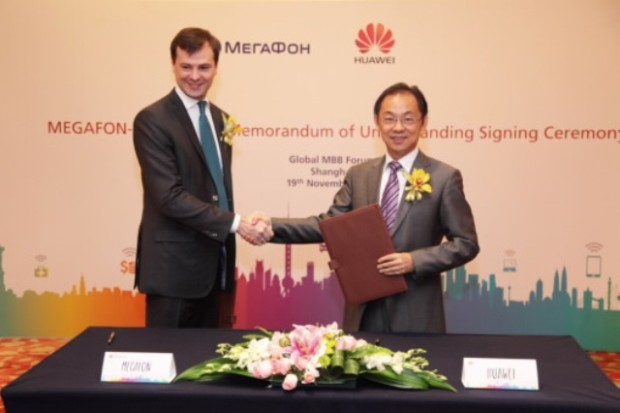 "Huawei has made great progress in the development of 5G. The 2018 Fifa World Cup provides a unique platform in wireless history to demonstrate Huawei's leadership in 5G development. As always, I am delighted we once again join hands with MegaFon, the most promising and innovative carrier in Russia. With the help of MegaFon, we are confident of turning science-fiction-like service into 5G reality for citizens in Russia and soccer fans around the world, two years ahead of the industry's estimated 5G introduction date of 2020!!'
Continuing with a very specific claim, he then went on to say: "MegaFon was the first mobile operator inthe world to offer LTE to guests and participants of the 2014 Sochi Olympic Games. MegaFon's strategic priority is technological leadership, so we will keep developing and rolling out new technologies to provide the best quality for our customers. Thanks to this memorandum, Russia will be among pioneers to enjoy next generation mobile telecommunications. It is particularly important that this happens on the eve of the Fifa World Cup 2018."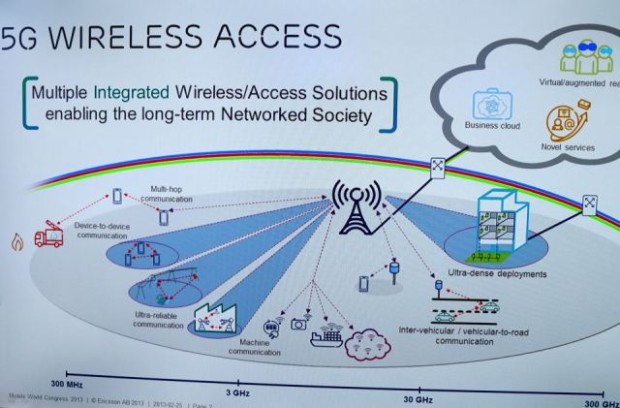 So far in terms of 5G availability, 2020 has been set as the availability timeline. It is interesting then to see MegaFon and Huawei now attempting to rush ahead of this date. Remains to be seen whether others will jump on the bandwagon too, or hold their horses until the widely accepted date. After all, many operators are not keen on rushing in the next generation as they would like to see some more return of investment from 4G first. Also, almost every presentation, talk and event focused on 5G still includes the notion that no one even yet knows what it will be.
When Huawei is climbing up in the ladder fast, the big question comes to my mind!! Ericsson Global, Alcatel-Lucent, ZTE where will they stand?? Here I found one video by Ericsson RnD team some introduction to 5G technology.
Lets see how the competition among these tele infrastructure vendors goes on !! Probably with the advancement they going to to gain with FIFA 2018, Huawei will remain the number one in the industry.
Hope to see you guys soon with a new article, till then KIT.
Ben-KGB