The 4th edition of TweetupSL where Sri Lankan tweeps, meet in flesh and blood will take place on the 7th of December at the MCA. For registration the tweeps needs a minimum of 500 tweets, 50 followers and should be at least 6 months from the creation of the account. Visit www.tweetupsl.org and register today.
The voting for the top tweeps is  available on the site, where you can enter the handles of your nominations. The categories are as shown below. We here that @PresRajapaksa is in the running for Mr. Tweep.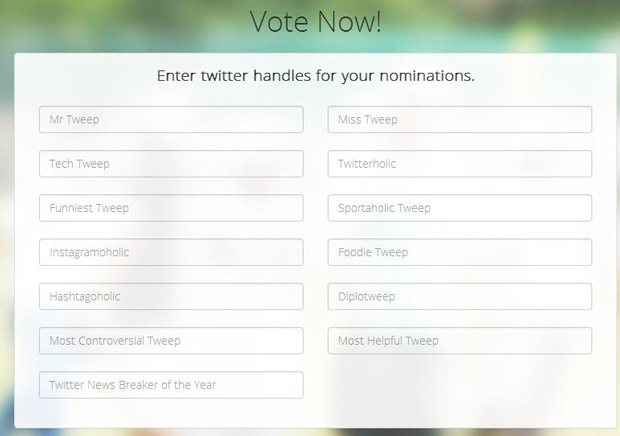 All attendees would be contributing to the worthy cause 'water with a difference' through the Rs. 100 ticket. Also Needy Readers would be present, so bring your books for donation.
For updates on the event, follow @tweetupsl