Having the ability to create and edit Microsoft Office docs on your smartphone is obviously quite essential. Since there isn't an official Microsoft Office app for android and iOS smartphone/tab users, you have to basically download a 3rd Party office app for it. There are a few notable good apps like Kingsoft Office and Quick Office, but most have some limitation that lowers the user experience. For example one app which we tried didn't support adding images to a word file: would be a deal breaker for most users. Also these apps have their own UI which users need to get accustomed to.
Cloudon Inc, with the aim of providing a better Microsoft Office experience, launched the CloudOn app. This app gives the users Microsoft Office, directly from a cloud server. The UIs and features are quite identical to the desktop version. CloudOn supports Word, Excel and Powerpoint and connectivity to Dropbox, Google Drive, Box and SkyDrive storage. We used it on an Android Tab and the experience was quite good for viewing and editing the Microsoft Office docs. However you should note that even though the UI and features are similar to the desktop version, it would be difficult to create a document from scratch for Excel and Powerpoint. Rather this app would be best suited for editing, viewing and reviewing docs.
Since this a cloud based application, you need an active internet connection to work on the docs. So if you want to work in offline mode, this app is not for you. The other limitation is that for Android it is currently supported for only a set of Handsets on Ice Cream Sandwich and above. In Sri Lanka where a majority of handsets are on Gingerbread this app will not find alot of compatible devices. Nevertheless iPhone, iPad and Galaxy SIII(which we have seen moving in SL) users can try it out.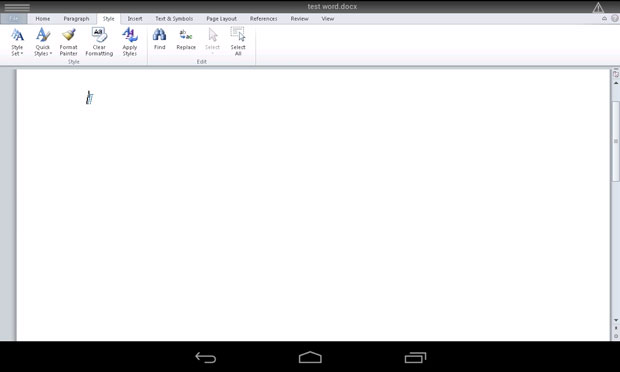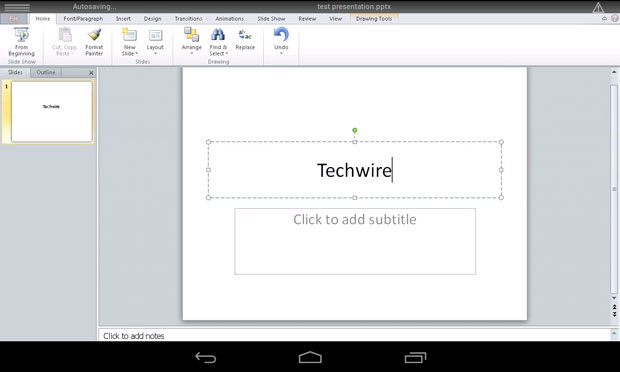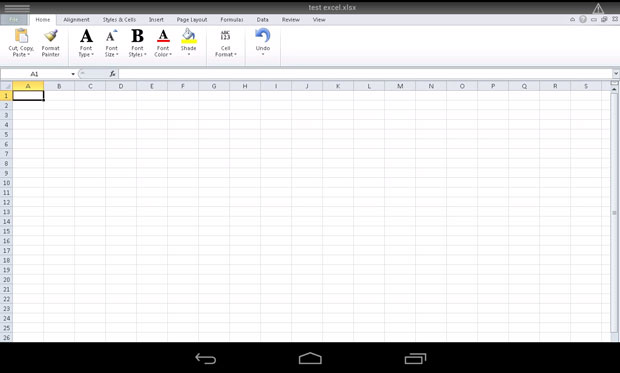 Another important factor is that this app is free while other 3rd party apps have a price for the premium version. As per CloudOn CEO they would be running the app free for a certain time to determine the user requirements as well as get the app popular among the users. With all probability there will be certain charges introduced in future versions. Also it is believed that Microsoft will unveil its official mobile apps this year giving strong competition to CloudOn. Till then you can checkout CloudOn for Android and Apple devices.