Now GTA V is available on pc from 2015 April 14 the onwards although xbox and playstation versions were available since 2013.Grand Theft Auto or GTA is not an unheard name if you are gamer. GTA does not need an introduction. But for people who want to know what GTA is, it is one of the most controversial new breed of computer game series developed by Rockstar games. GTA falls into the genre of 3rd person shooter, action adventure games and it is one of the rated,reviewed and one of the best selling titles of the past decade.
GTA originally started in 1997 with the name "Grand Theft Auto", and since then there has been many version of it GTA V being the latest one . GTA is based on fictional characters in fictional cities. Vice city, Liberty City, San andreas are some of the popular cities among GTA fans and for most of them those city maps are more familiar than their real ones.
It is said that the open area in GTA V is much larger than any of the games in the series. Like in the previous games there are set of user controls attached with the game character and user can do pretty much everything with it. Unlike in Vice city or San Andreas user can play 3 characters in GTA V single mode named Michael de Santa, Trevor Phillips and Franklin Clinton and with them user can complete the intended missions or roam in the free world. Lot of new vehicles including vintage car models, airplanes,submarines are available with new set of cool features like playing your own mp3 collection while you are driving.
Can I play GTA V ?
One of the burning questions GTA die hard fans have right now is this.GTA V's official system requirements as below. This will give you an quick idea about the requirements you should have. And also GEFORCE official site give you an indepth understanding about graphics required comparing it with different graphic cards and with various graphic qualities like shadow,texture,particle,water qualities.

Minimum requirements
OS: Windows Vista 64-Bit or later
Processor: Intel Core 2 Quad Q6600, AMD Phenom 9850, or newer
Memory: 4GB RAM or above
Graphics: GeForce 9800 GT 1GB or newer
DirectX: Version 10 or above
Recommended Specifications
Processor: Intel Core i5-3470 @ 3.2 GHz or AMD FX-8350 @ 4.0 GHz
Memory: 8GB RAM or above
Graphics: GeForce GTX 660 or above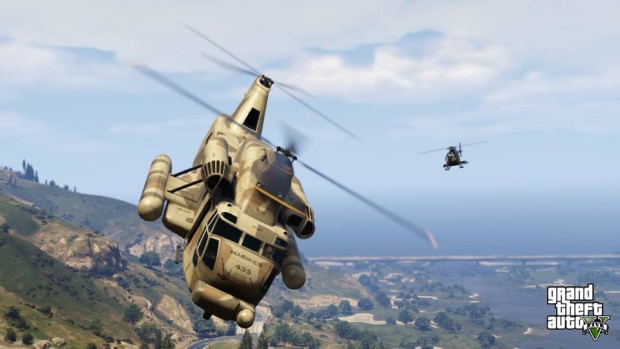 Where are the cheats ?
One interesting thing about GTA is the gameplay cheats. Although the pc version has been released under a month, worldwide GTA community has downloaded the game like crazy and already updated cheat lists are available for peer gamers. This is one of sites where they have an updated GTA V pc cheat lists.