Apple has initiated the task of saving human lives through its AI-equipped Apple watch. A group of researchers from the University of San Francisco and Heart Health App Cardiogram have identified that the AI-equipped Apple watch can be used to detect unusual heart rhythms (strokes) such as arrhythmia and atrial fibrillation(AF) with 97 percent accuracy and 98 percent sensitivity.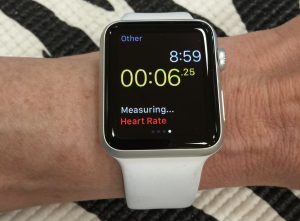 Technical Aspect
AI-equipped Apple watch uses a neural network to detect unusual heart beat of people. The network has been trained on millions of its users' heart rate measurements. For this massive data collection, the company has made a partnership with UC San Francisco's Health eHeart study.
How it measures the heart beat
Apple watch has two main components to detect the heart beat. It uses green LEDs to detect and photodiode sensors to measure the flow of blood. The amount of blood flows when the heart beats are much higher than the blood flow between beats. So using this concept the Apple watch detects the heartbeat with the help of the above sensors.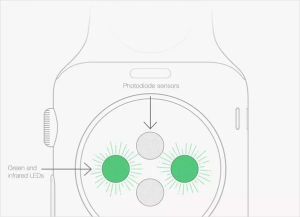 In future…
This watch will further develop not only to detect the signs of a stroke but to guide the user through treatments. It will also monitor the condition of its users and may use a smart notification system to inform that to the user.